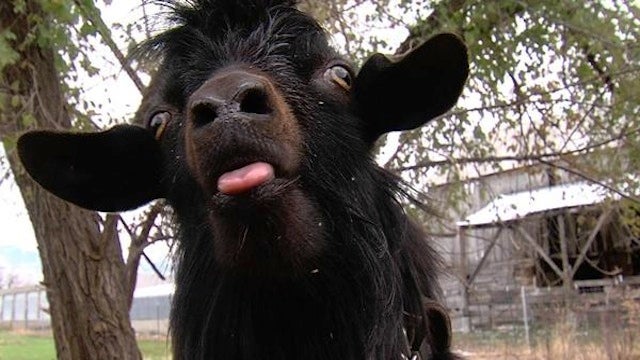 So when they do, you have to post them. Not only are they funny, but they are also an efficient way to get the news, since they make actually reading the story entirely superfluous.
Utah Paperboy Headbutted, Tackled and Trapped in Tree by Goat Named Voldemort
.
Thanks to Miss P #5 who sent this to me.