Heh.
Funny piece
at NRO by Lee Habeeb about the Stones' upcoming tour geared for seniors.
"This tour is different from others we've done," the band's promoter explained.
How different? For openers, the Steel Wheelchairs tour will not be playing big stadiums, but smaller arenas and theaters. "Half our fans are dead, and the other half are on Medicare," the Stones' business manager explained. "They can't fill up stadiums they way they used to. Heck, they can't make it up the stairs the way they used to."
[...]
Here are a few of those reworked hits, with the old titles first, followed by the new ones:
"When the Whip Comes Down" / "When the Hip Goes Down"
"Brown Sugar" / "Brown Splenda"
"Start Me Up" / "Help Me Up"
"Goodbye, Ruby Tuesday" / "Hello, Blueplate Thursday
"(Hey, hey you) Get Off of My Cloud" / "(Hey, you kids) Get Out of My Yard"
"The Girl with the Faraway Eyes" / "The Girl with the Hairs on Her Chin"
"Midnight Rambler" / "Early Bird Scrambler"
"She's So Cold" / "She's So Old"
"Honky Tonk Women" / "Bingo Parlor Women"
"Waitin' on a Friend" / "Waitin' on the End"
So glad to see satire is not dead, even though the Stones nearly are.
Seriously, dude, time to give up the guy-liner.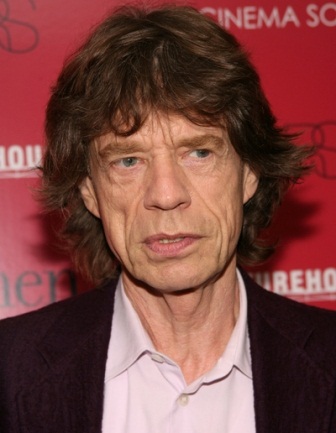 ...and the hair dye.
.