And because it's always a good time to look at pictures of vintage kitchens.
So cute... I could happily do laundry in a cheerful, sunny space like this
(but my 16 piles of dirty laundry would sully the effect.)
Awesome range/ovens--is the top door a warming oven? Love.
So welcoming. I love blue and yellow kitchens.
And green and white kitchens. Such a shiny floor!
Another green & white kitchen, with a little pop of red.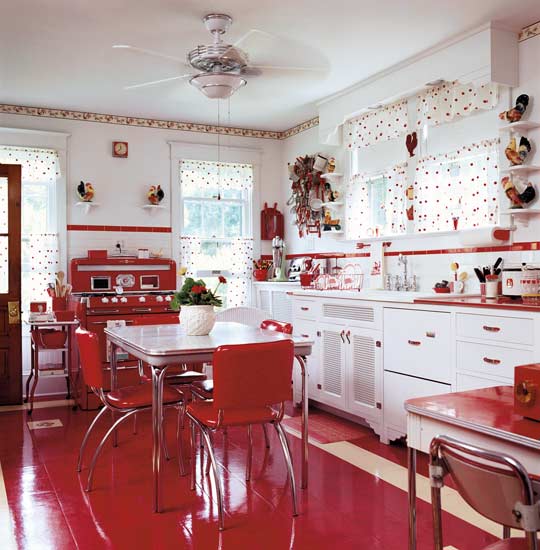 I love red, but probably not quite this much...
White on white. Classic.
I like pink, but in small doses--smaller than this.
How fun is this?
I've always liked yellow kitchens too.
Oh, how is a girl to decide?
.
.
.
.
.
.
.
.
.
Maybe by combining all of the above?
Naw.
And finally, a photo that shows exactly what Mrs. Beazly and I look like, and how we dress in the kitchen. Bring on the pot roast and the chocolate layer cake!
.