At least that's what I imagine the sales pitch to have been back in the day. Mrs. Beazly, whilst researching her latest short story, came across this on Etsy and forwarded it to me with all possible haste: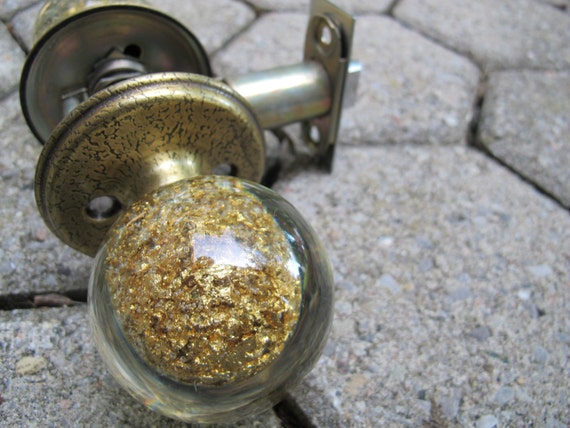 SALE 1960's Weiser Gold Flake Door Knob Set / Gold flake and acrylic knob set with mechanism / Door knob and lock hardware
Overview
Vintage item from the 1960s
Materials:

acrylic, metal

Feedback: 45 reviews
Ships worldwide from Canada
OK, seriously???!!!! The part that makes me laugh is not just the price, but the "Only 1 available." Shoppers of the world, if you want more than one, COME ON DOWN!! I've got these groovy monstrosities all over my house. Not only are the big ones on most interior doors, but I've got wee ping-pong-ball-sized versions on numerous closet doors.
I thought they were laughably hideous in 1998 when we bought our current home, and I still do. I've been trying, with limited success, to convince hubby to replace them. But now, good luck with that. Instead, he's probably going to invest in more home security. As of now, my bedroom hallway alone is worth $458.52!
Mr. Blurn once expressed an interest in these knobs. I assume he was being facetious, but if he was in earnest, they're all yours, buddy, but now it's gonna cost ya.
(Oh, and I until proven wrong, I beg to differ over the Etsy seller's "1960s" dating of these. My house was built in 1975.)
.